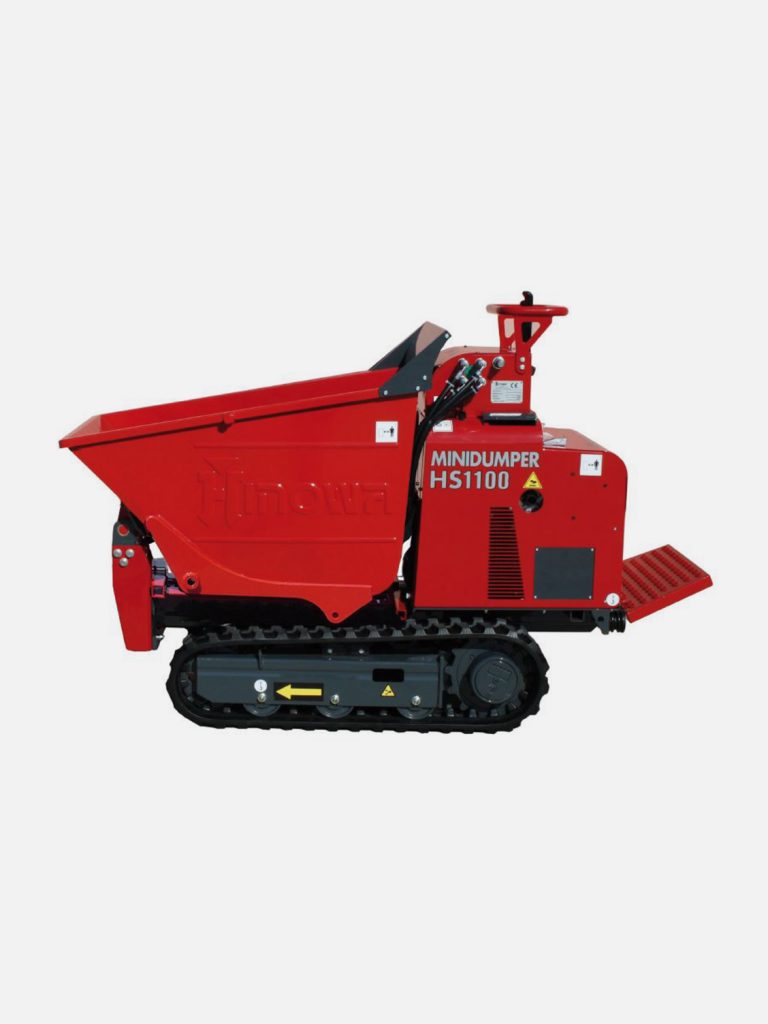 Hinowa HS1100
With numerous options available, the Hinowa HS1100 can be built to your specifications. Choose from a range of dumper bodies, including self-loader and hi-tip mast for increased productivity – or even have both. Alternatively, choose an agricultural-style drop side bed, with or without a tipping mechanism. All versions are mounted on Hinowa's robust crawler chassis, with low ground pressure and extremely compact dimensions.
Categories: Tracked Mini Dumpers
Product Short Description :
Heavy duty 1100kg capacity with interchangeable attachments such as hi-tip, self-loading shovel and farm bed kit.
Specification:
Load Capacity: 1100kg
Rated Volume: 0.34m3
Translation Speed: 2.6 – 4km/h
Weight: 615kg
Power Source: Diesel, Petrol
Product Gallery: