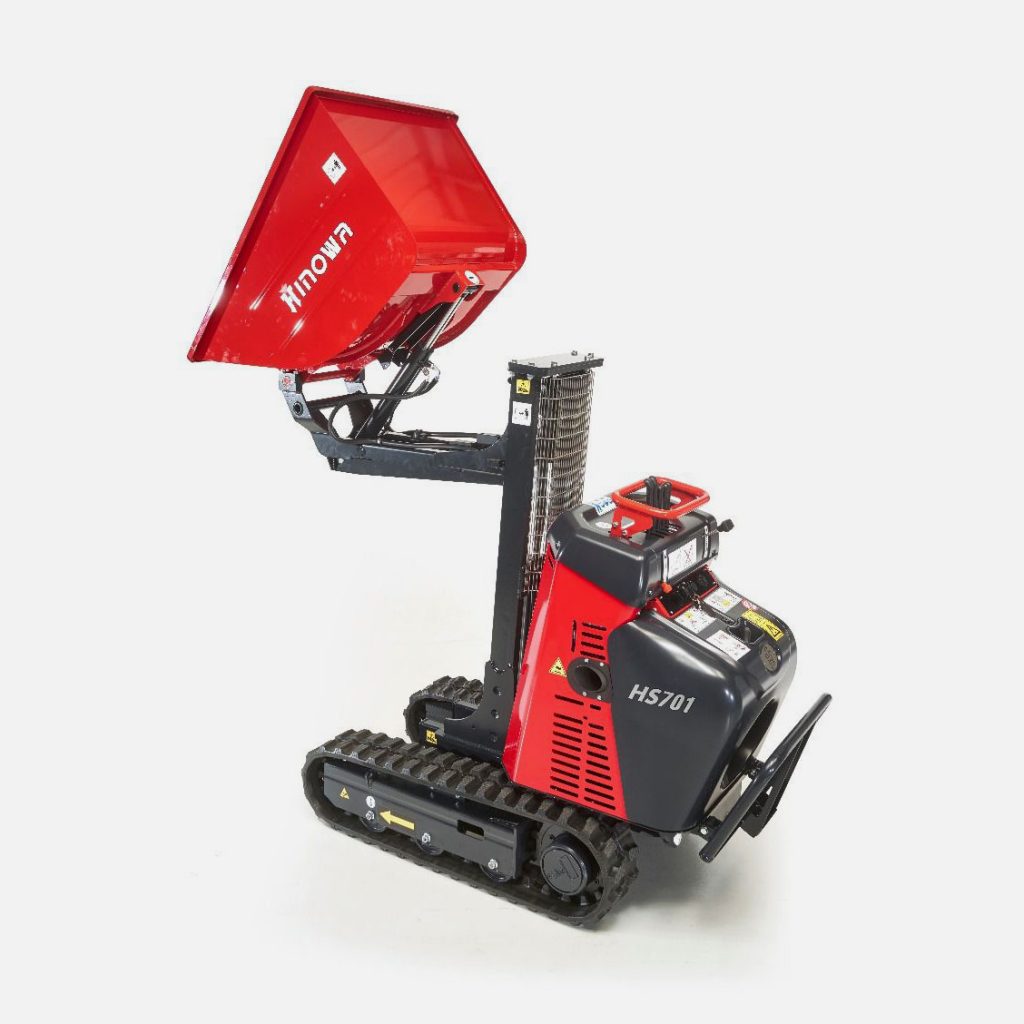 Hinowa HS701
The hugely popular Hinowa HS701 is a compact tracked mini dumper with very low ground pressure. Designed to easily pass through a garden gateway, it also feature a hi-tip mast lift for tipping into skips or onto flat-bed trailers. This combination makes the HS701 great for shifting dirt, sand and gravel from the front to the rear of a property. The self-loader further improves productivity. Now available with a choice of Honda petrol engines: 9HP with manual start; or 13HP with electric start and heat exchanger.
Categories: Tracked Mini Dumpers
Product Short Description :
700kg capacity available with standard, hi-tip and self-loading shovel options designed for quick & easy loading.
Specification:
Load Capacity: 700kg
Rated Volume: 0.34m3
Translation Speed: 2.2 – 3.3km/h
Weight: 540kg
Power Source: Diesel, Petrol
Product Gallery: