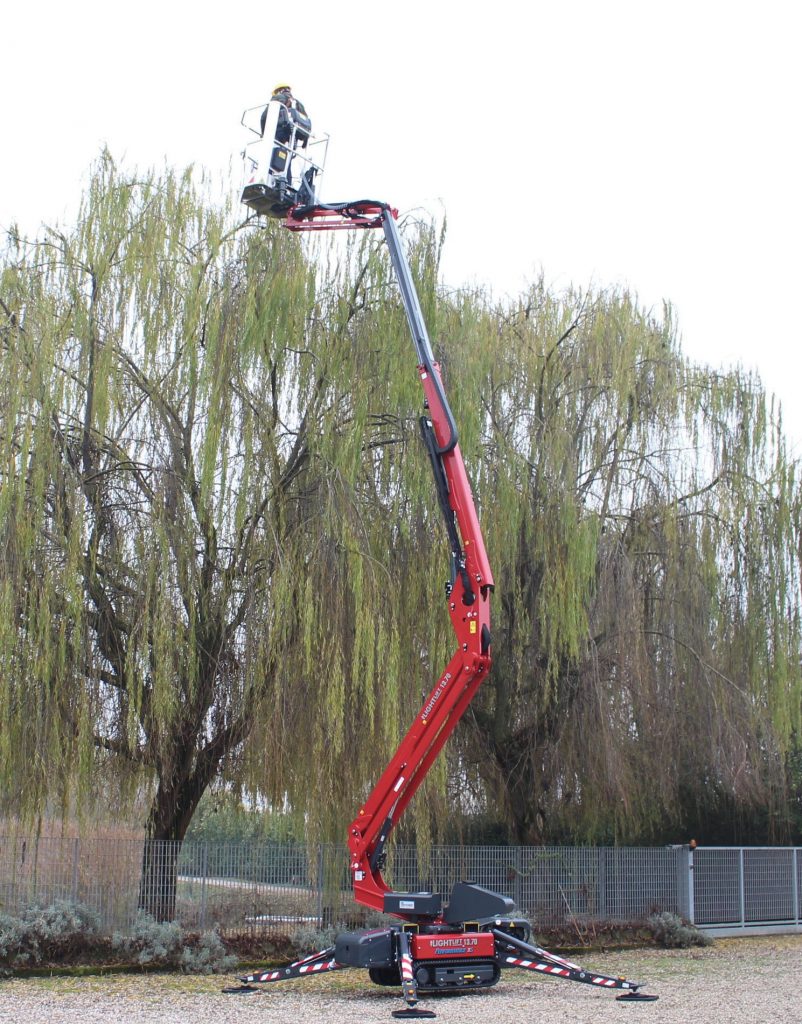 Hinowa Lightlift 13.70 Performance IIIs
The Lightlift 13.70 Performance IIIS is the first boom to feature Hinowa's new SkyGuard® anti-entrapment system, designed to prevent the operator from being crushed by an overhead obstacle. Other innovations include a faster travel speed for increased productivity; and gradient control, which automatically decelerates the tracked undercarriage when driving on hazardous slopes. Additionally, a new basket option featuring rounded corners helps with positioning close to walls, for delicate manoeuvres.
Categories: Tracked / Spider Boom Lifts
Product Short Description :
13m working height, 7m outreach and 230kg load capacity throughout the working range.
Specification:
Max. Working Height: 13.3m
Max. Horizontal Outreach: 7.1m
Travel Width: 0.76m
Lift Capacity: 230kg
Weight: 2,185kg
Power Source: Diesel, Lithium Battery, Petrol
Product Gallery: