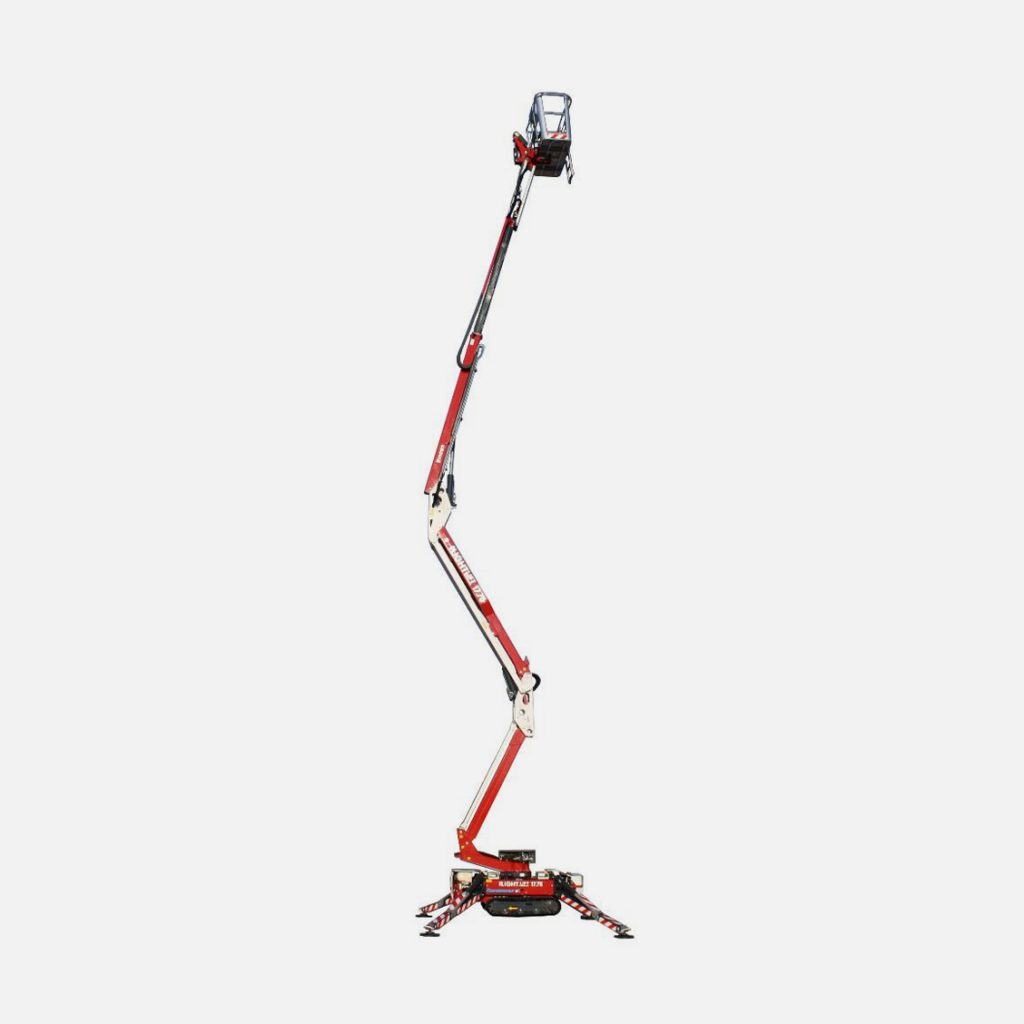 Hinowa Lightlift 17.75 Performance IIIs
The Hinowa Lightlift 17.75 is a high-performance tracked boom, providing a working height of up to 17m and maximum outreach of 7.5m. Its dual pantograph lifting mechanism enables the operator to use the lift when it is flush against a wall, and it has an impressive platform load capacity of 230kg without restriction throughout its entire working envelope. This Other features include fully automatic stabiliser deployment, for quick and safe set-up various ground conditions and rough terrain. Power options include a petrol or diesel engine combined with a mains electric, or 100% lithium battery-powered, for quiet, pollution-free operation.
Categories: Tracked / Spider Boom Lifts
Product Short Description :
17m working height, 7.5m outreach and 230kg load capacity throughout the working range.
Specification:
Max. Working Height: 17.06m
Max. Horizontal Outreach: 7.5m
Travel Width: 0.79m
Lift Capacity: 230kg
Weight: 2,230kg
Power Source: Diesel, Lithium Battery, Petrol
Product Gallery: