Setting the standard.
For over 30 years, Hinowa have been engineering innovative and technology-packed compact plant and tracked machinery. Acknowledged as a leader in design and globally respected for its engineering excellence, it's not surprising that Hinowa was born from a long family tradition of inventors and mechanical engineers.
Today, Hinowa manufacture a range of tracked access platforms and spider lifts, crawler mounted mini-dumpers and tracked forklifts, as well as a line of tracked undercarriages from its 90,000 square metre production site in Nogara near Verona, Italy. It has a global network of distributors and established partners in Europe, America, Australia and Asia…and Access Platform Sales are very proud to be one of them!
The Lithium models are increasingly popular with our customer base, due to their emissions-free operation. Feedback from our clients is that they appreciate the Hinowa boom lifts because they have very compact dimensions, low ground pressure and are extremely user-friendly. We see tracked booms as a growing niche as more people become aware of their performance.
The Hinowa HS1100 made a  huge difference to our productivity. It is narrow enough to travel from the rear of a property to the front. This means it can take away spoil from a back garden, deposit it at the front, then come back with aggregate, sand or topsoil. So it is doubly useful as it very rarely travels empty.
The Hinowa Lithium machines are increasingly requested for internal cleaning and maintenance work on atriums, such as in airports and shopping centres. Our clients really appreciate the emissions-free power, battery life between charges and also the booms' impressive working envelope.
The benefits [of the Hinowa Lightlift 20.10 Performance IIIs Lithium] include reducing trip hazards by eliminating the need for trailing leads when working inside; and happier customers due to dramatically lower noise on site over diesel machines - this includes getting jobs which had not previously been possible before due to noise restraints.
Everyone who has hired the Hinowa has absolutely loved it. The controls are intuitive so it's easy to use and it's a very lightweight, compact machine.
It's a piece of equipment which is easy enough for us to transport to a property, but which can extend to great heights and allow us to reach those tricky parts of a building. In addition, the size and nature of the tracked boom mean that no planning permission is required when it comes to the erection and use of this equipment on a property.
The Hinowa 23.12 has really compact dimensions so it passed easily over the bridge and through the archway. The comparatively long tracks of the Hinowa machine spread the weight more than some other tracked booms, making it ideal for working in the courtyard of this historic manor house.
We are delighted to introduce the first of these new Hinowa booms to Ireland. It is vital we continue to offer our customers the most up-to-date equipment on the market. The new cutting edge features and ultra-compact design of the 15.70 really take it to a different level from traditional spider booms, allowing increased production and efficiency for the operator.
The Hinowa 26.14 combines light weight and low ground pressure with excellent reach, so it could get the job done.
With working heights from 13m to 26m and power options including lithium-ion batteries, mains electric and petrol or diesel engines, Hinowa tracked spider booms can add value to almost any rental fleet. Hinowa spider booms can solve work at height challenges that are simply impossible tasks for conventional booms and scissors. Every model in its Performance IIIs range provides impressive reach and platform load capabilities, with the added option of quiet and clean lithium-ion battery power.
With very compact dimensions, Hinowa boom lifts can easily pass through garden gateways, doorways and down narrow passages. The tracks distribute their weight to ensure low ground pressure, and fold-down outriggers stabilise the machines, meaning that they can still reach significant heights. This combination makes Hinowa boom lifts very popular for construction or property maintenance applications where soft ground is an issue; arb and tree work; and for internal work on expensive or fragile floors in shopping centres, museums, churches and public buildings.
Hinowa's lightweight booms are easy to transport on a trailer and can be towed by a saloon car, 4x4 or light commercial vehicle. The crawler tracks help the units to comfortably deal with almost any type of ground conditions, including mud, snow and sand.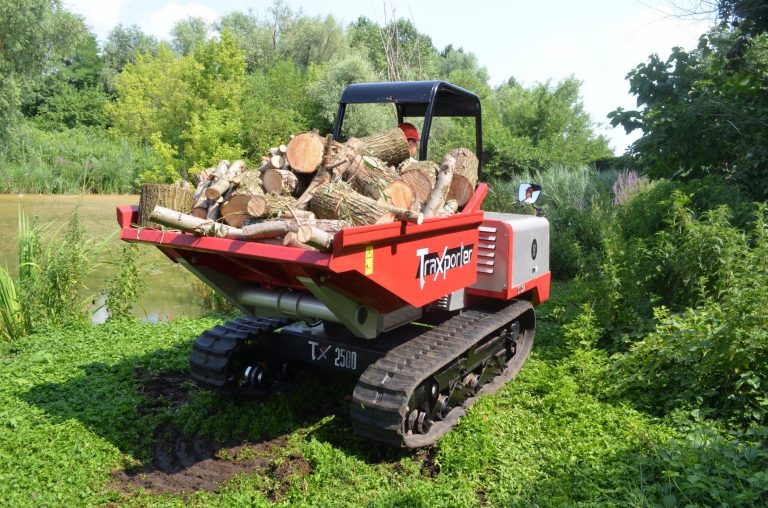 Powerful. Robust. Durable.
Hinowa's mini-dumpers and tracked forklifts have many innovative features that offer improved performance and efficiency. With low ground pressure, ensuring smooth operation on soft or uneven terrain, Hinowa's compact but robust stand-on mini-dumpers range are available in a range of configurations, including self-loading buckets and hi-tip masts for loading skips and trucks.
The tracked forklift range, with loading capabilities of up to 2000kg, make light work of heavy lifting, and are designed to transport goods over soft, boggy and uneven ground. They are the contractor's equipment of choice for handling goods over challenging terrain. With great lift and drive capabilities, crawler tracks and powerful engines, they are ideal for a range of applications such as farming, horticulture, estates management, grounds-keeping, landscaping and building.
Access Platform Sales is the authorised UK distributor for Hinowa equipment and replacements parts. We hold a wide selection of new and Approved Used Hinowa equipment in stock, as well as offering finance packages and part-exchange deals. In addition, we provide a comprehensive after-sales service including technical advice, training, replacement parts and nationwide mobile service support.
Since 1987, Access Platform Sales have proudly represented some of the very best brands of powered access platforms and material handling equipment in the UK. Thanks to our financial strength and our strong supplier relationships, we can offer our customers high-quality equipment at competitive prices, with many models available from stock for immediate delivery.
Need help finding the right equipment?